Helping, Counseling, and Guiding People is my Source of Joy
Since I could trace back to my first memories, I have always felt inclined towards spirituality and mystics of life. Anything that is hidden or beyond the realm of our mind would instantly grab my attention. As a matter of fact, these could also be called my "first stepping stones" into the divine world of Occult Science and Meta Physics.
Our faiths and beliefs are the foundation for understanding the magical powers of the Universe. I firmly believe that we are all energy beings connected to a Supreme divine force from which we can seek guidance at every junction of our lives.
Besides, I have always felt an inner sense of sheer peace and extreme happiness whenever I have been able to help, guide, or counsel people in any small way. In fact, touching the lives of people in so many ways gives me immense joy, and it is something that cannot be expressed in words!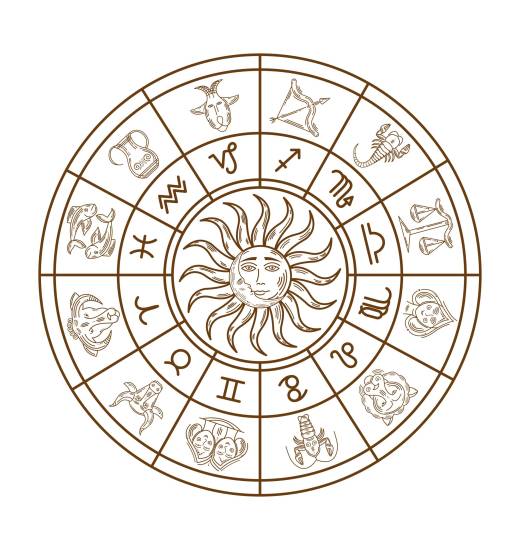 Dive into the world beyond
Learn the art of reading and decode the mysteries of life with Nishi - Best Astrologer
and Numerologist in Delhi and Noida
Master the art of reading Tarot Cards as a professional with our highly acclaimed Tarot Card Reader Nishi, founder of Ask Nishi. This coveted certificate course will award you with the title of a professional Rider Waite Tarot Card Reader at the end of it. The course will be conducted in two parts each with four weeks duration and classes are held twice a week. For more information visit here.
Osho Zen Tarot Card is a tad different from the traditional tarot card deck as it gives the students a chance to connect more with the spiritual side of card reading as compared to the practical. People feel more in tune with what is happening in their lives. The Osho Zen 79 cards don't just predict the future but also give you more wisdom, compassion, and a better understanding of yourself! For more information visit here.
Join the ranks of renowned numerologists with our professional numerology learning certificate course made easy by our highly accomplished professional Numerologist Nishi. Learn the ancient art of understanding the knowledge locked hidden inside the numbers and you can become the master of your own destiny. For more information visit here.
Guidance To Unlock Your Personal Power
Get the answers you seek for harmony & peace within
"Your angels are always with you, every minute of every day. You are never alone. You are always loved and watched over."—Doreen Virtue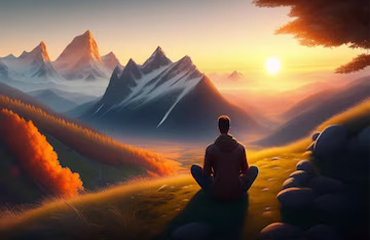 "Just as a candle cannot burn without fire, men cannot live without a spiritual life"–Buddha
"Eventually you will come to understand that love heals everything, and love is all there is"—Gary Zukov
"Astrology is a language. If you understand this language, the sky speaks to you"—Dane Rudhyar
"Tarot tells the truth we dare not tell ourselves"—Anonymous
"Numerology is the ultimate tool for self-love and understanding" – Michelle Buchanan
why choose us
Benefits of
Energy Healing
Personalized Astrological Guidance
Unlock Your Cosmic Blueprint
Navigate Relationships with Astrological Wisdom
Stay Aligned with Celestial Cycles
Empower Your Life Choices
Journey into Spiritual Astrology
Connect with a Community of Astrology Enthusiasts
What an amazing reading from such a beautiful and inspiring soul. Nishi is a understanding way. I walked away feeling like a huge burden had been lifted from me and that my path forward was clear and exciting. Thank you so much, Nishi. I can't recommend her enough. This was the best reading I have ever had!
Consulting with Miss Nishi Ahlawat is an eye opener! Her readings are bang on. Plus, she has a deep understanding of human behaviour also. So that is an added advantage. Empathy is her greatest strength. I would highly recommend her. Best wishes always.
Nishi is a gifted astrologer and tarot card reader. Personally, I did not believe much in astrology but Nishi predicted a lot of things about my future while I was playing and many of the things she predicted came true. She is very powerful and effective and her services and guidance can give a certain direction if you are having challenges in life. She also happens to be my sister-in-law and I would certainly recommend her services for her amazing compassion and accurate reading capacities.
Nishi gives me excellent advice and whether the problem is big or small, she is always ready with a solution for me. Her predictions have come true for me in the past and remedies she provides are simple yet effective. When she gives you angelic guidance regarding your life situation that experience is so intense it can only be called divine… she is intuitive, a great listener and her aura makes you so comfortable that you can share all your problems with her. She is a modern healer, tarot reader, astrologer, psychic with an ancient knowledge yet realistic approach to solve all your problems.
Good thing about Nishi's analysis is that she speaks from her knowledge from various domains such as astrological charts, tarot as well as her life coaching skills. This is why not only her remarks are precise but also practical. Her empathetic behaviour and kind listening ability makes it very easy to interact with her. There are no unnecessary dramas around her readings unlike the market and that makes her special.
I approached Nishi when everything in my life was going wrong. How so ever hard I tried, nothing seemed to work. But one consultation with Nishi helped me see what was going wrong and where. She had answers to all my questions. She not only helped me recognise my patterns but also suggested ways to handle my life issues. She is an extremely focused life coach and has great insight into the workings of the human mind. She is an exceptional relationship adviser. She has deep understanding of the dynamics of man woman relationship and is able to predict responses and behaviour patterns of both. I can't thank her enough for getting my life back on track.
Nishi is simply the best astrologer I have come across, she has an indebt knowledge in astrology & tarot card reading and she is very accurate with her readings, I really like her honesty, no false hopes given unlike other astrologers. Can't thank her enough for providing me best guidance in my difficult times. With her combined knowledge of Astrology & tarot she has a logical clear & quick approach in her readings. I will certainly recommend to my family & friends.
I connected with Nishi 2 years ago as my energies were so dispersed that I wasn't able to find my center. She definitely helped lift a huge load off my shoulders. Apart from her bang-on prediction, she is a psychic reader and has cosmic connections with the higher power. I was pleasantly surprised by how in-depth and how enlightening she was. And it's been more than 1.5 years, I still look up to her for my predictions and guidance. Never even once did she make me feel uncomfortable or awkward while discussing my deepest emotions. You know, there is something about her. I mean, she picks up one's energy very accurately as well as helps one clear their minds logically and spiritually.